TerraVia Holdings (TVIA) remains a long-term speculative investment, but not one without near-term uncertainty. In the present, the company continues to walk a fine line through the balancing act of scaling production at its joint venture facility in Brazil and limiting its ongoing cash burn. In the near future, the company expects to profitably produce product at its 50%-owned joint venture facility in Brazil through revenue expected to range from $200 to $300 million annually. By year-end, this plant is expected to produce $25-30 million, up from $9.8 million in 2016. At the same time, the company's much smaller plant in Illinois will continue to incubate the long-term ambitions of its promising pipeline found in food ingredients.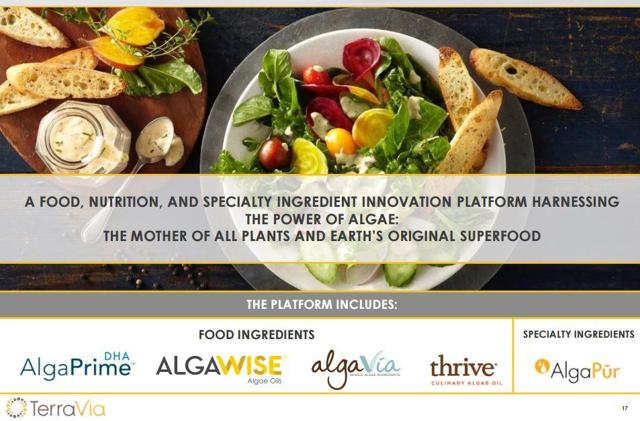 Yet today, with cash balances continuing to decline amidst losses that are slowly improving, TerraVia is making difficult choices in its quest to make do with less. At the core of the issue is how to balance the most profitable product lines in order to achieve the greatest scale efficiencies with the least amount of cash. While market commercialization times for the company's new products continue to prove frustrating for investors, practical scaling is ultimately proving it necessary for TerraVia to..………………………..READ MORE
Please Like And Share Our Content!