Baozun stock (NASDAQ:BZUN) is flying today. In this column we discuss recent performance, and a catalyst driving the stock higher. One key reason the stock is moving today is because of Singles Day sales:
Single's Day
Baozun stock and potential growth looks far better under the surface. Total revenue growth has slowed down to the low/mid-20s since Q2 2016, but that's largely a consequence of the company's shift from a distribution business model to a non-distribution model. The non-distribution model carries significant advantages, including higher margins and reduced inventory risk, resulting in greater efficiency, but comes at the expense of lower total revenue growth. Under the distribution model, the company sells the product and records sales while it only records service revenues under the non-distribution model. Because of this shift, we have been and remain focused on total GMV growth, non-distribution GMV growth, services revenue growth, and margins, rather than total revenue growth. So, let's look at the trends over the last 10 quarters.
As we mentioned above, total revenue growth has slowed down because of the shift from the distribution model to the non-distribution model, but the growth remained steady in the 20-26% range since the shift started.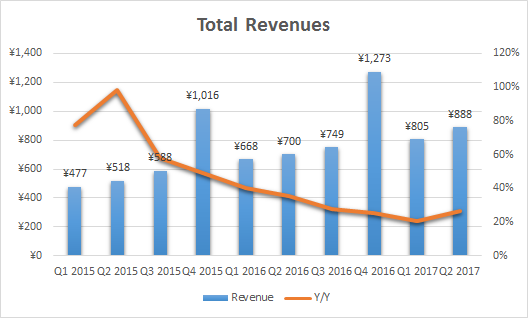 Data source: Baozun earnings reports
GMV growth remains above 60% or higher, but non-distribution now accounts for more than 80% of total GMV and is growing much faster than distribution GMV.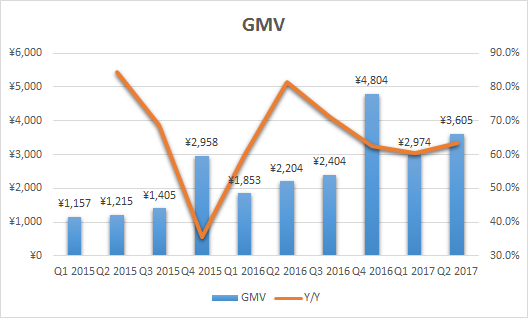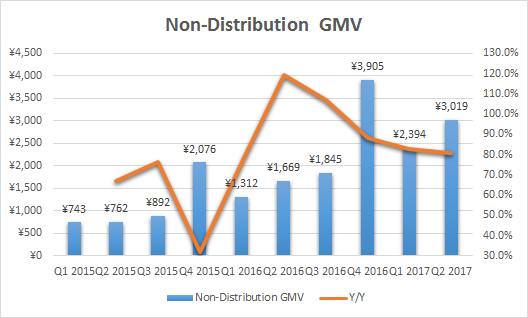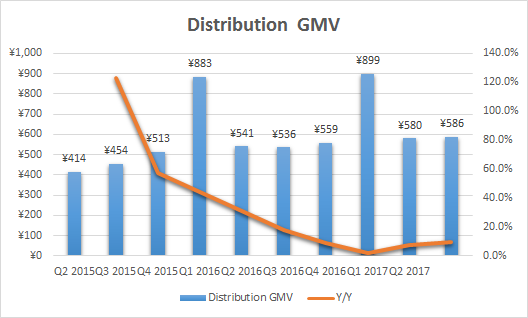 Data source: Baozun earnings reports
Services revenues continue to grow rapidly as a result of the shift to the non-distribution model.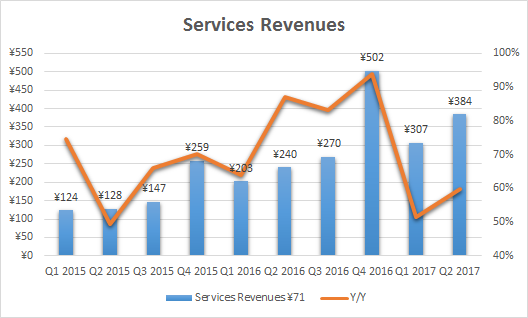 Data source: Baozun earnings reports
And finally, the non-GAAP net margin has started to expand significantly – between 160 and 370 basis points over the last four quarters. Quarterly revenues have some variability, so we believe it's best to look at Y/Y improvements.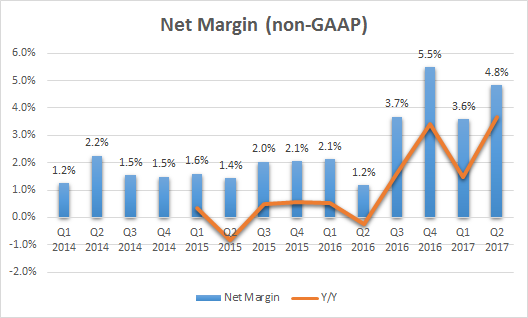 Data source: Baozun earnings reports
Based on the rapid margin expansion and the still high percentage of revenues coming from product sales, we believe there is more room for margins to expand than we initially anticipated. We believe Baozun stock can run higher.
—
—
Please Like And Share Our Content!