For the week of Dec. 29, we expect a storage draw of -228 Bcf.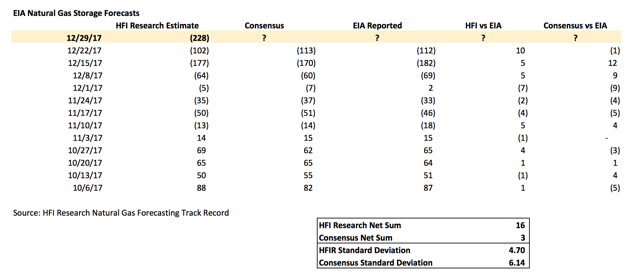 On a fundamental supply and demand basis, below is how each fundamental factor fared vs. the prior week: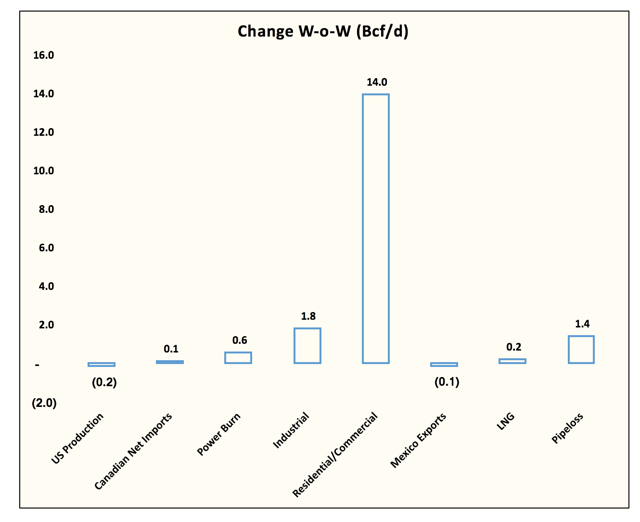 On a supply basis, lower 48 production after reaching a year-to-date high of ~77.1 Bcf/d this week saw production drop toward the end of the week as freeze-offs are starting to see Northeast production moving lower. Canadian gas net imports however have increased to offset the decline, so total supplies will remain unchanged into next week.
On the demand side, residential/commercial (heating demand) moved materially higher w-o-w by ~14 Bcf/d. Industrial and power burn demand also moved higher by ~1.8 Bcf/d and ~0.6 Bcf/d, respectively.
Net-net, the balance was significantly tighter this week thanks to much higher heating demand prompted by very low temperatures in demand regions.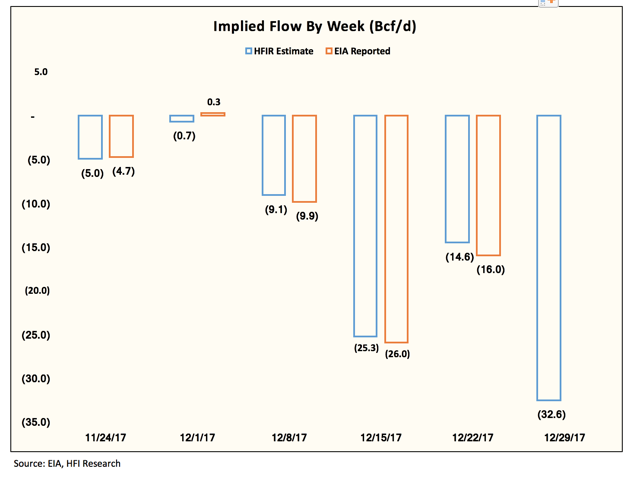 If the EIA does report a storage report of -228 Bcf, it would be compared with -76 Bcf last year and -99 Bcf for the five-year average.
—
We want you to join our community
—
-No more costly delays in waiting for material
-Dozens of publications per week, including news coverage, earnings commentary, analysis, politics, and more
-Access to special guest contributions, including from WSJ, CNBC, and prolific SA authors
–Ability to comment on articles
–Access to our weekly newsletter
-Publish your own opinion/analysis
Thank you for your readership, and for your loyalty.
Regards,
Quad7Capital
Please Like And Share Our Content!