The "the Meet Group" (NASDAQ:MEET) was once simply MeetMe. The stock has been stuck  since it reported following earnings. In fact when it last reported it sold off hard, and we felt this was justified to a degree, we contend the present implosion is a gross overreaction to the facts and the projections for the company. In this article, we will offer commentary on what happened relative to our expectations, and provide our projections going forward.
Earnings summation
Here's the deal – the earnings themselves this quarter were pretty decent. However, it really was the guidance that disappointed. We have maintained that shares were a buy as the name fell under the $5 mark and approached $4. We believe shares are undervalued and that MEET is one of the most undervalued social media plays out there, now more than ever.
Revenue rises again
As shares approach $2, almost to the levels where we first ever recommended the name, we have to question what is going on. You likely remember that we bought in at the $2 mark, and made it our top pick back in 2016. In the summer of 2016, the stock surpassed $7, at which point we recommended that investors should take profits. We started getting bullish again as we approached $4, but what we find bizarre is this selloff comes as revenues shoot higher:
Figure 1. Meet Group's Third Quarter Revenues Over The Last Three Years.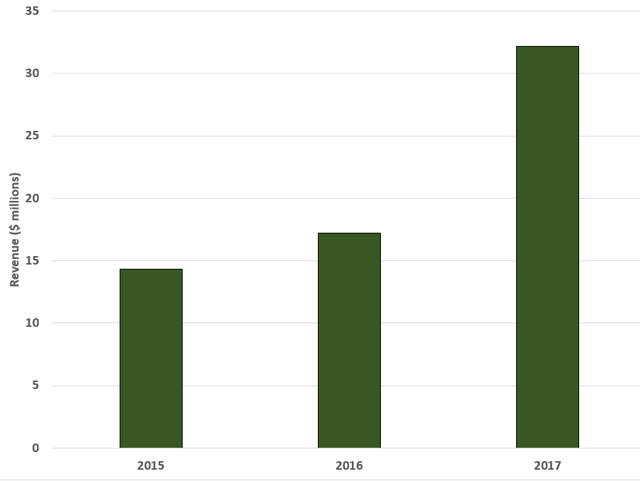 Source: SEC Filings
Historically the name has been volatile, but the company has always organically grown sales. The very recent jump comes with the realization that acquisition related activity has pushed up sales, but the growth was impressive nonetheless. The revenue number came in at $32.25 million, up a strong 87% year-over-year (please keep in mind how the company reports revenues as outlined in our prior work). This was a beat of $0.25 million versus our prior projections, and are pleased with the result. Earnings were also strong.
Earnings power
On the bottom line the company delivered once again, surpassing our expectations and continuing a path of growth:
Figure 2. Meet Group's Third Quarter Earnings Over The Last Three Years.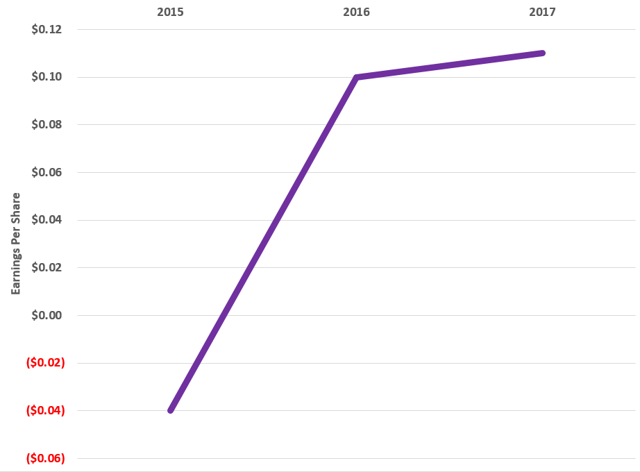 We remember covering this name long before there were any profits, as was the case in 2014, and somewhat in 2015. The bottom line here is that the company consistently makes money now, and is growing earnings. The selloff is overdone based on earnings per share growth alone, especially when we consider our forward projections. And now the company is delivering another quarter of record EBITDA for Q3. Adjusted EBITDA came in at $8.9 million, up 30% from last year. Margins were strong at 28%. Overall earnings per share hit $0.11 and our expectations by a $0.01. Now that we have a sense of the sales and earnings metrics, lets dig deeper into the user base.
Mobile push
MEET has been successful at promoting and boosting its mobile side. While revenues and users are still be generated from the desktop side, the focus of the company has shifted to mobile. Revenues have steadily grown: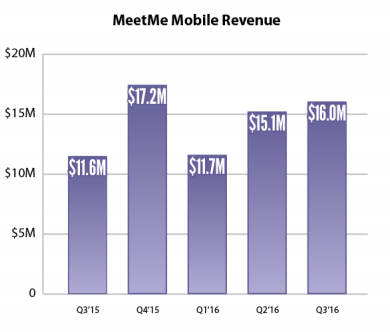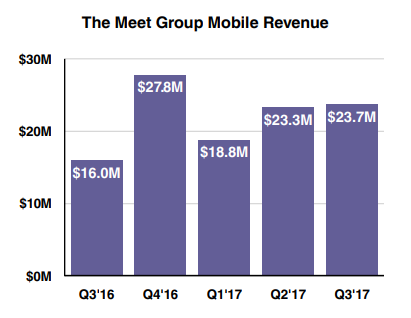 The key here is that MEET has successfully begun to transform its share of mobile revenue away from just advertising. All companies that sell advertising are facing incredible competition, and the general payouts per advertising click have declined over time industry wide. However, Meet has shifted its focus somewhat into upping organic sales. It is focused on generating subscription sales, in app sales, and other purchases, all of which require limited overhead and expenditures relative to advertising sales. The focus looking forward for the company will be on how it manages to keep this content fresh. That said, in part due to advertising revenue pressure, but more due to this organic focus, MEET has successfully shifted its revenue mix, and we anticipate this trend will continue: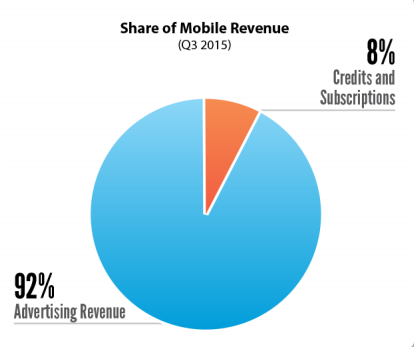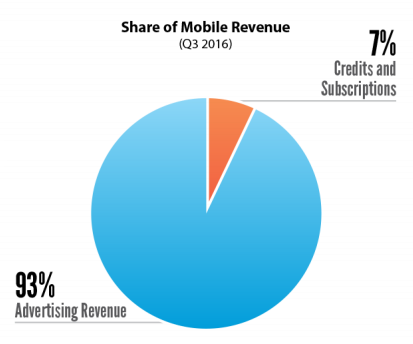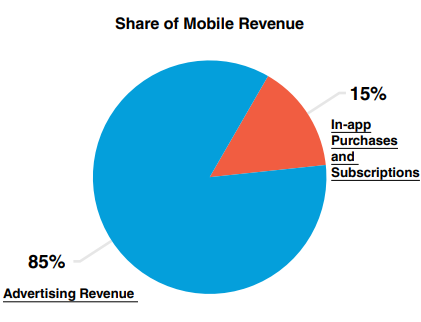 User engagement
As with any social media site, user engagement and retention is key. While these metrics can be volatile month-to-month, looking at daily average users and monthly average users is key. Over the last few quarters these numbers continue to trend higher. While the bump in the following charts reflect recent purchases, organic use is trending higher:
This trend is favorable. The growth in users is clearly higher over time. Too be clear the daily active users reflect Skout and if[we] purchases as of the acquisition dates of October 3, 2016 and April 3, 2017, respectively. Mobile users reflect the Meet Group's mobile apps and the MeetMe and Skout mobile web sites, both of which are growing. Factoring in that revenues are also growing along with demonstrated user growth, shares appeared to be far undervalued.
Please Like And Share Our Content!