We were asked by a reader about our current thoughts on Kraft Heinz (KHC) with it sitting just above a 52-week low. We felt this was an opportune time to check back in on the performance of the name, especially since the company recently reported earnings.
Although sales of have been a bit sluggish of late, they remain strong: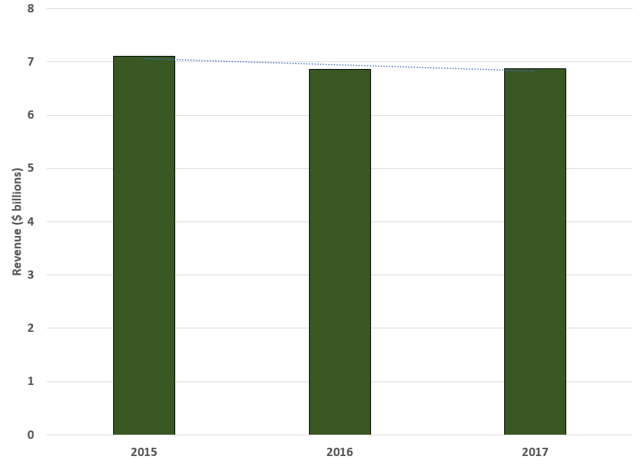 Source: SEC filings
In general, the food service/supply sector has faced pressure in the last year or so and this is a story that is ongoing. We were pleased that this is the second quarter in a row where reported sales were positive, albeit, minimally so. Revenues were up 0.3%% from last year, and surpassed our estimates for flat sales of $6.86 billion, coming in at $6.88 billion.
It is important to note that organic sales were down 0.6%. The pressure on organic sales continues. Pricing was up 1 percentage point, with price increases seem in the United States and 'Rest of World' markets. The big issue going forward is volume. Weakness persists here. Volume was 1.6 percentage points lower as there were fewer shipments in nuts, cheese and cold cuts in the United States. There was also fewer shipments of Coffee to Canada, while condiments were a lone bright spot globally in terms of volume. For more on our thoughts, see this piece
There are still risks here. Competition is strong. The economy however is robust. Volume and pricing pressure in the US remains a concern. While the company has pricing control, it can only raise prices so much before it further hurts volumes.
Please Like And Share Our Content!