General Motors Co. (NYSE:GM) is out with a much-anticipated earnings report. Let us turn to the results. Sales were down in Q4 versus last year, thanks to planned production declines and divestitures: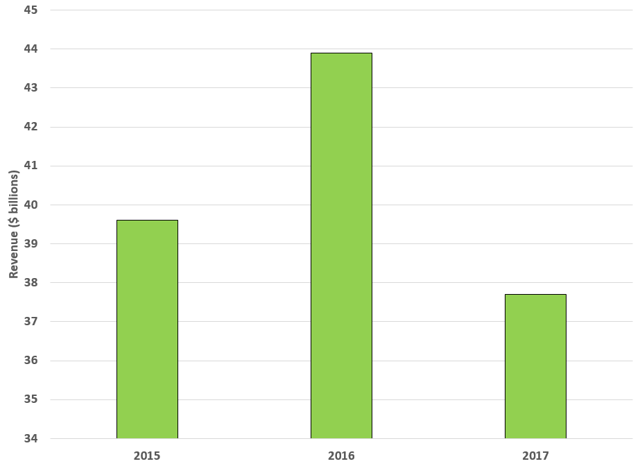 Source: SEC filings
As you can see, revenues are volatile and reflect the changing business and adaptations GM has made over the last year. That said, the top line actually surpassed our expectations. GM trounced our revenue estimates by a solid $750 million. That is astounding, despite being down 5.5% year-over-year. What is more, our estimates were more bullish than the Street consensus, which was looking for sales of $35.85 billion. In addition, the annual 2017 sales were a touch lower versus 2016: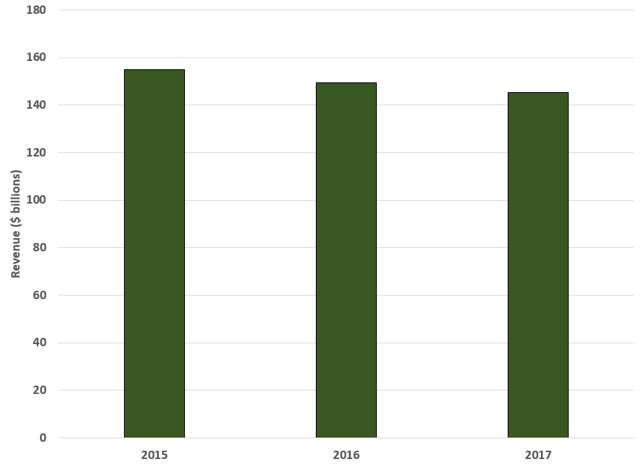 Source: SEC filings
Total sales were down 2.4% to $145.6 billion for the year. Keep in mind that this decline was primarily driven by the divestiture of Opel/Vauxhall and GM Financial operations in Europe. In addition, GM left much of Africa and India. The new GM is leaner, and more efficient, but the declining sales led to declining earnings.
2018 projections
2017 was a year of transformations across the company which has led GM to now be focused on its most profitable lines. In 2018 GM is launching all new full-size trucks, the Chevrolet Silverado and GMC Sierra. These high margin products are also selling with strength and we anticipate that these will help bolster revenues.
We are targeting revenues of $144 to $148 billion. In other words, we are targeting just under flat to low single digit sales increases. This is a strength considering the lack of business lines after the major exits made. As for earnings, factoring in the pace of repurchases, expense management and tax reform, we are currently looking for $6.70 to $7.00 in earnings.
Please Like And Share Our Content!