Party City (PRTY) is a growing name that we think is well positioned for growth in the next year or two. This company offers products that people can use for all sorts of occasions. It is a niche play, and it is a successful operation. Of course, this type of company relies on consumers having disposable income, and that is why tax reform should be a large benefit for the company. Not just because it will grow earnings from a lower tax rate, but because sales should get a boost given customers have more money to spend. The performance of the name has been strong, and 2017 was a solid year.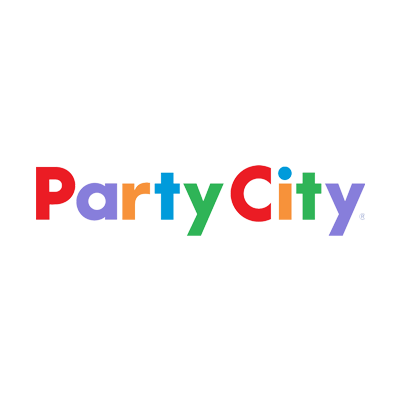 For 2017, the company saw top line growth. Total revenues were $2.372 billion. This represents an increase of 3.9% from 2016. So, what went into driving these sales?
We were pleased to see that retail sales increased 5.3% driven primarily by 53 net new Party City stores added in the past twelve months. On top of that, comparable sales helped. At a time when many retailers are struggling with building same-store sales, Party City saw flat growth here, which considering the retail climate, is a victory. Obviously, we would like to see growth. Net third-party wholesale revenues increased 4.9% after adjusting for the impact of currency and the acquisition of 36 franchise stores over the last twelve months. On a reported basis, these sales increased 0.7%.
What about expenses? Well, these were up a touch, but in 2018 we expect this to taper off. Operating expenses totaled 29.4% of revenues, and increased 5.7% over 2016 to $696.2 million. The increase in rate was principally a result of the company's investment in Kazzam, an online exchange platform for party related services. Wholesale selling expenses increased 9.0%, reflecting the acquisition of Granmark as well as inflationary cost increases. Retail operating expenses increased 1.6% due to higher store count and inflationary cost increases, largely offset by improved labor productivity and efficiency in our stores, as well as lower advertising expenses.
Despite the rise in expenses, gross profit margin increased 40 basis points to 40.8% of net sales, principally due to a 300 basis points increase in share of shelf and reduced product costs, partially offset by increased promotional activities.
As for earnings, reported net income increased to $215.3 million from $117.5 million in 2016. Reported net income and reported diluted earnings per share benefited from a $90 million tax reform benefit. On an adjusted basis, we were pleased to see net income rise 7.5% to $148.6 million, compared to $138.3 million for fiscal 2016. Adjusted earnings per share improved 7.8% to $1.24 despite $0.04 of foreign exchange headwind and a $0.03 investment in Kazzam.
What about going forward? Well, we think better days are ahead for the company and subsequently the stock. We are forecasting sales to rise to total revenue of $2.46 to $2.51 billion on the back of brand comparable sales growth of approximately 1-2%. Considering tax reform it is best to look at Adjusted EBITDA. We see EBITDA hitting $420 to $434 million, a rise from $409 million in 2017. Of course, adjusted earnings are projected to grow, thanks to tax reform, but also because of EBITDA and sales growth. We are forecasting earnings per share of $1.76 to $1.87. The only concern we have is the debt of $1.1 billion, but the company is planning to reduce leverage by spending excess cash to reduce this debt. As such, we are bullish.
Note: This article first appeared on our partner site TalkMarkets
Your input is required
Disagree, or have your own opinion? SUBMIT AN ARTICLE TODAY
Feel like commenting? Do you want to join a community of investors and start making money, for free? Then REGISTER now:
We want you to join our community
Benefits of signing up for a FREE membership now:
-No more costly delays in waiting for material
-Dozens of publications per week, including news coverage, earnings commentary, analysis, politics, and more
-Access to special guest contributions, including from WSJ, CNBC, and prolific independent authors
–Ability to comment on articles
–Access to our weekly newsletter
-Publish your own opinion/analysis
CLICK HERE: All you have to do is register, and join the community today. 
Thank you for your readership, and for your loyalty.
Regards,
Quad7Capital
——
Please Like And Share Our Content!